La Colección Resorts by Fiesta Americana - Up to $200 Off + 50% Off Rooms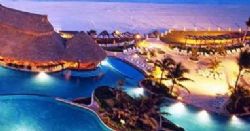 La Colección Resorts by Fiesta Americana - Up to $200 Off + 50% Off Rooms
Blend beautiful beaches, Mayan ruins and authentic Mexican flair with the modern frills of La Colección Resorts by Fiesta Americana, and you'll create the perfect Mexico vacation to feed your adventurous spirit.
Book a flight and hotel package to Cancun, Riviera Maya, Puerto Vallarta or beyond to save up to $200 per booking:
...

Delta Vacations gives you the benefits and flexibility to truly own your vacation experience with packages inspired by hundreds of destinations, thousands of accommodations and endless activities.
Benefits of booking with Delta Vacations:
Enjoy savings when you package your flights, hotels, car rentals and more to any of our 300+ destinations worldwide.
Relax and book your dream getaway with ease, knowing you're getting the best price with
...