Couples Resorts - Save $100 Instantly + More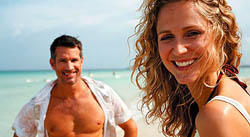 Couples Resorts - Save $100 Instantly + More
At Couples' legendary oceanfront resorts, you will find that virtually everything is included. From sailing the seas on a catamaran cruise to unlimited golf and scuba, Couples goes above and beyond to give their guests the ultimate luxury all-inclusive experience.
Book a flight and hotel package of 5 nights or more to instantly save $100 per booking. Plus, take an extra 20% off your room at select
...

Delta Vacations gives you the benefits and flexibility to truly own your vacation experience with packages inspired by hundreds of destinations, thousands of accommodations and endless activities.
Benefits of booking with Delta Vacations:
Enjoy savings when you package your flights, hotels, car rentals and more to any of our 300+ destinations worldwide.
Relax and book your dream getaway with ease, knowing you're getting the best price with
...
Multiple itineraries available