Iberostar Hotels & Resorts - Save Up To $300 + Resort Coupons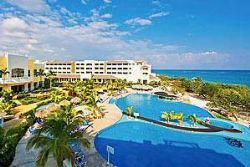 Iberostar Hotels & Resorts — Save Up To $300 + Resort Coupons
No matter what season it is where you call home, it's always summertime at Iberostar Hotels & Resorts. Families, couples and friends love these all-inclusive resorts for their beautiful beaches, top-notch services, pampering amenities and friendly hospitality.
Save up to $300 per booking on flight and hotel vacations to Iberostar properties in Mexico, the Dominican
...

Delta Vacations gives you the benefits and flexibility to truly own your vacation experience with packages inspired by hundreds of destinations, thousands of accommodations and endless activities.
Benefits of booking with Delta Vacations:
Enjoy savings when you package your flights, hotels, car rentals and more to any of our 300+ destinations worldwide.
Relax and book your dream getaway with ease, knowing you're getting the best price with our
...
Multiple itineraries available