Ka'anapali Beach Hotel - Up To $325 Off With Car Rental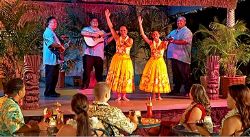 Ka'anapali Beach Hotel — Up To $325 Off With Car Rental
Immerse your family in Hawaiian culture, while experiencing the best of Maui at the Ka'anapali Beach Hotel. Spend a few days at this friendly, affordable, family-focused resort. With a backdrop overlooking the Pacific Ocean, guests can enjoy a variety of complimentary cultural activities, such as hula lessons, ukulele classes and more.
With a flight and hotel package, save
...

Delta Vacations gives you the benefits and flexibility to truly own your vacation experience with packages inspired by hundreds of destinations, thousands of accommodations and endless activities.
Benefits of booking with Delta Vacations:
Enjoy savings when you package your flights, hotels, car rentals and more to any of our 300+ destinations worldwide.
Relax and book your dream getaway with ease, knowing you're getting the best price with our
...
Multiple itineraries available