Aqua-Aston Hospitality - Save Up To $325 With Car Rental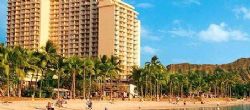 Aqua-Aston Hospitality — Save Up To $325 With Car Rental
Feel the vibrant energy of the Hawaiian Islands with an Aqua-Aston Hospitality vacation. Delight in deep-turquoise waters, epic sunsets and tropical forests on Oahu, Maui, Kauai and the island of Hawaii.
For a limited time, save up to $300 per booking to the Hawaiian Islands:
$50 off vacations of $2,000-$3,999
$150 off vacations of
...

Delta Vacations gives you the benefits and flexibility to truly own your vacation experience with packages inspired by hundreds of destinations, thousands of accommodations and endless activities.
Benefits of booking with Delta Vacations:
Enjoy savings when you package your flights, hotels, car rentals and more to any of our 300+ destinations worldwide.
Relax and book your dream getaway with ease, knowing you're getting the best price with our
...
Multiple itineraries available