Los Cabos - Special Offers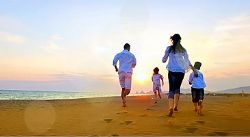 Los Cabos — Special Offers
Yes, Los Cabos has beautiful beaches, but it's not just a beach destination. Here, the beach is just the beginning of a vacation that will have you jet skiing and golfing during the day, and sipping champagne at a 5-star restaurant before heading out to the clubs at night.
Book a vacation package to Los Cabos, and receive up to $600 in resort coupons, spa credits, signature services and more at these featured
...

Delta Vacations gives you the benefits and flexibility to truly own your vacation experience with packages inspired by hundreds of destinations, thousands of accommodations and endless activities.
Benefits of booking with Delta Vacations:
Enjoy savings when you package your flights, hotels, car rentals and more to any of our 300+ destinations worldwide.
Relax and book your dream getaway with ease, knowing you're getting the best price with our
...
Multiple departures available